Rendering Excess Area and Clipping
-The dome masters on this page were stitched by QuickStitcher-
When you render images using 3D CG software and stitch them,
you will sometimes see some defects or seams in your dome master.
They are mainly caused by post-processing effects like lens flare, glow, image motion blur.
3D CG software applies these effects on each rendered image
with disregard to what is happening off the frame.

Rendering excess area and clipping images before stitching is a technique for obscuring the seams.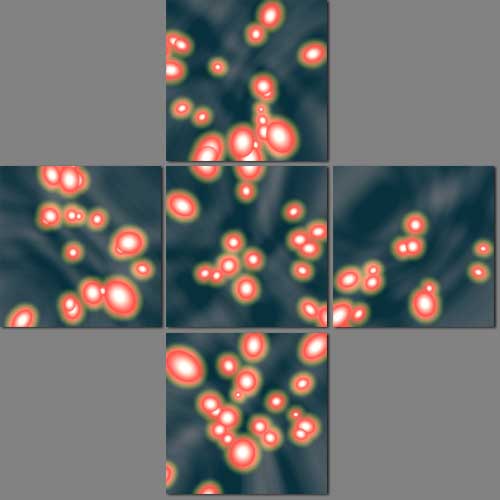 PROBLEM CAUSED BY GLOW EFFECT (Before stitching)
This is an example of a problem caused by glow effect in pentadivision.
Put the cursor over the image to see defective spots.
Glow is missing at the spots indicated by yellow arrows.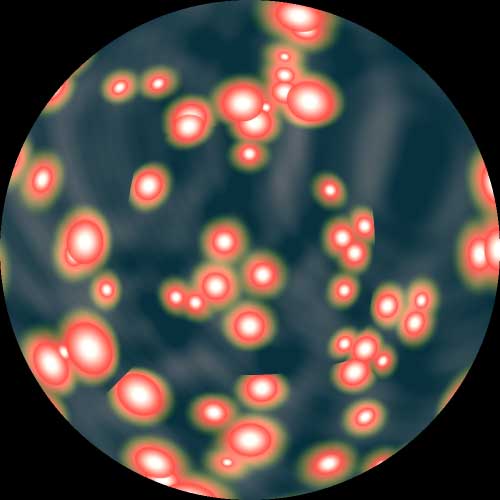 PROBLEM CAUSED BY GLOW EFFECT (Dome master)
Put the cursor over the image to see defective spots and borders of the stitched images.
The seams become apparent in the stitched image.
---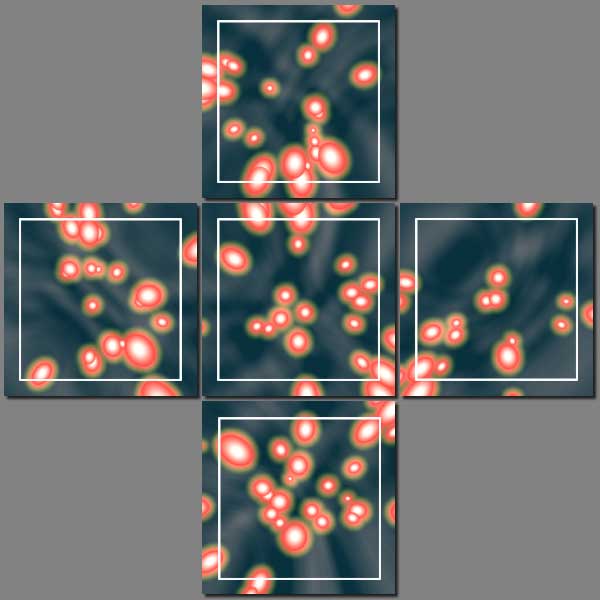 EXCESSIVE RENDERED IMAGES (Before stitching)
These five (back, left, top, right, and front) images are rendered using cameras with 100.39-degree FOV
instead of 90-degree FOV so that rendering software can add glow from outlying objects to the images.
The rendered images are clipped into 90-degree FOV squares (shown in white in the above images) and then stitched.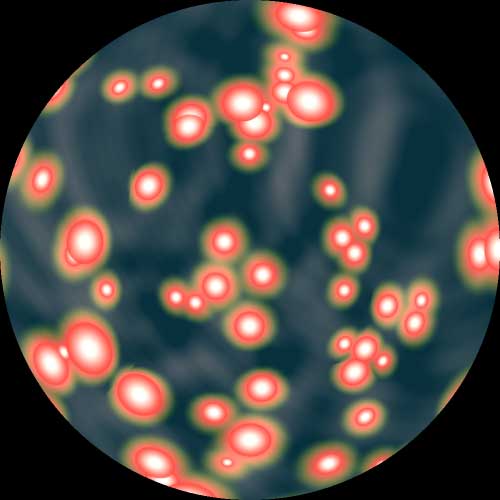 THE RESULT
This is much better, but there are still seams visible. Which is to say, this technique can obscure
but cannot remove seams completely. In many cases, however, you can ignore slight seams in animation.
---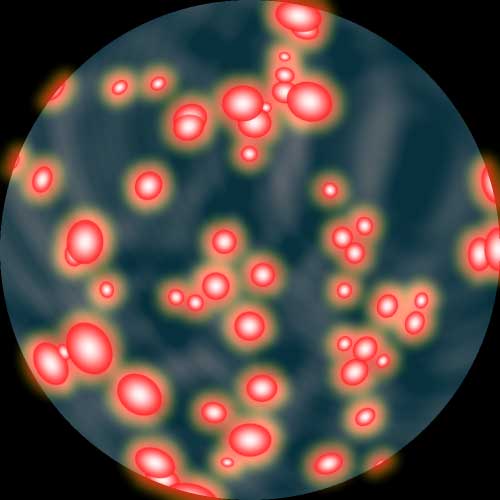 ANOTHER SOLUTION (GLOW EFFECT IN POST-PRODUCTION)
If you want to remove the seams completely, apply the glow effect in post-production, or after stitching.
(It might be difficult to get exactly the same effect, though.)
Copyright 2004-2011 &copy PineappleWare All rights reserved.